Demo
The best way to learn about Netin solutions is to use them, an easy and intuitive way to find out all their options and functionalities.
Try Netin now, no waiting or installation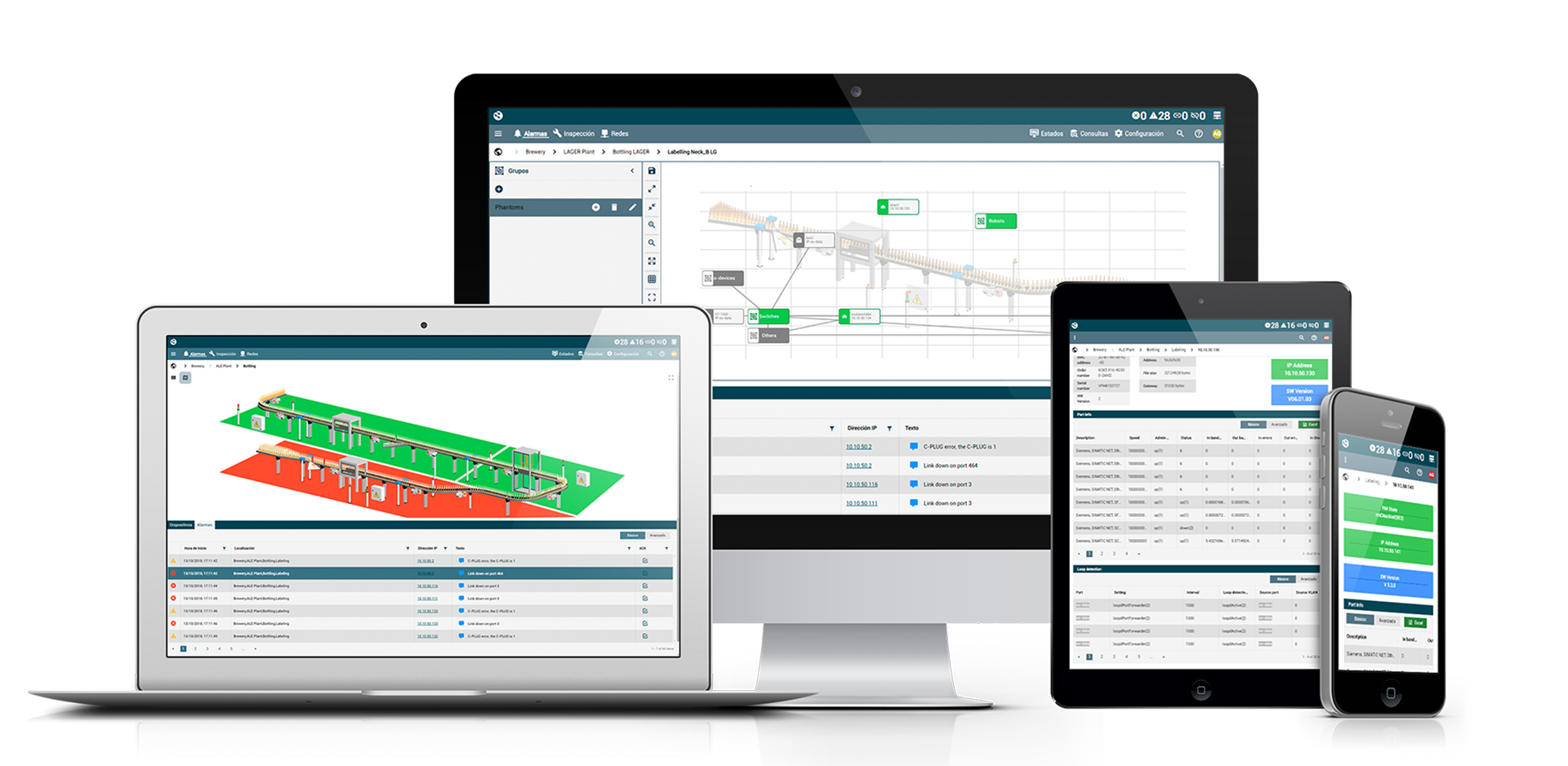 Customizable devices templates
And editable from the system itself: used drivers, read variables and their representation, user alarms and much more.
Configurable device displays
Using customizable widgets to represent the device information according to your display preferences.
Locations hierarchy to measure
Created by the user reflecting the real facility, it groups the information of alarms and states, and allows you intuitive navigation.
Request a demo
Discover how the Netin solutions can help you with the supervision, monitoring and control of your industrial facilities, thanks to an intuitive interface with interactive data visualizations that allow an easy navigation through the information of the infrastructure, and with access by different defined roles (basic user, configuration administrator, and users administrator).
All the features, functionalities and options available on the demo are identical to the original Netin software.
Netin demo is out of service right now. We are working on a new version, if you want us to keep you informed as soon as it is ready, please fill in the following form.