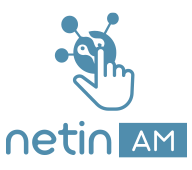 Assets management
for the industry 4.0
NetinAM is the Netin addon for efficient assets management, software and hardware, in large industrial facilities and OT infrastructures, a key point to ensure their efficiency, maintainability and security.
A reliable inventory, always available and updated
A solution that allows optimising the assets management with a proactive approach, by reducing costs of repair or replacement, inspection and maintenance, and increasing the availability and life cycle of the assets, and that, at the same time, provides key information to implement security policies.
Devices
profiles
Automatic identification of the equipment that form the industrial systems by creating devices profiles that can be custom configured.
Versions
management
Versions of firmware and hardware, serial numbers, references… to perform a more efficient management of the set of installed assets.
Modular equipment
management
In-depth and automatic discovery process that allow identifying the devices at module level, achieving the highest granularity possible.
Results that make the difference
The best way to drive the change in your facilities in a save way and with guaranteed results that ensure an efficient assets management to achieve the highest performance of your devices.
25.000
Managed devices
Capability to manage large volumes of devices within a single system to get a global view of the assets.
92%
Discovered devices
Active discovery process for automatic detection of the widest range of devices on the market.
3,000
Compliance rules
Automation of audits thanks to the creation of your own validation standards through the use of compliance rules.
The first step to implement
security policies
NetinAM presents all the information and includes all the required functionalities to perform an efficient assets management that allows implement a strong security policy: KPIs with key performance information, information and options to manage the devices and alarms, historical queries, and management devices templates.
DEVICES INFORMATION
KPIs, devices and alarms information
Devices detailed information is basic to ensure security. NetinAM shows KPIs with key performance information of the devices, detailed information of the monitored equipment and their alarms, and allows devices managing (add, bulk import, and delete) and alarms managing (single or all ACK).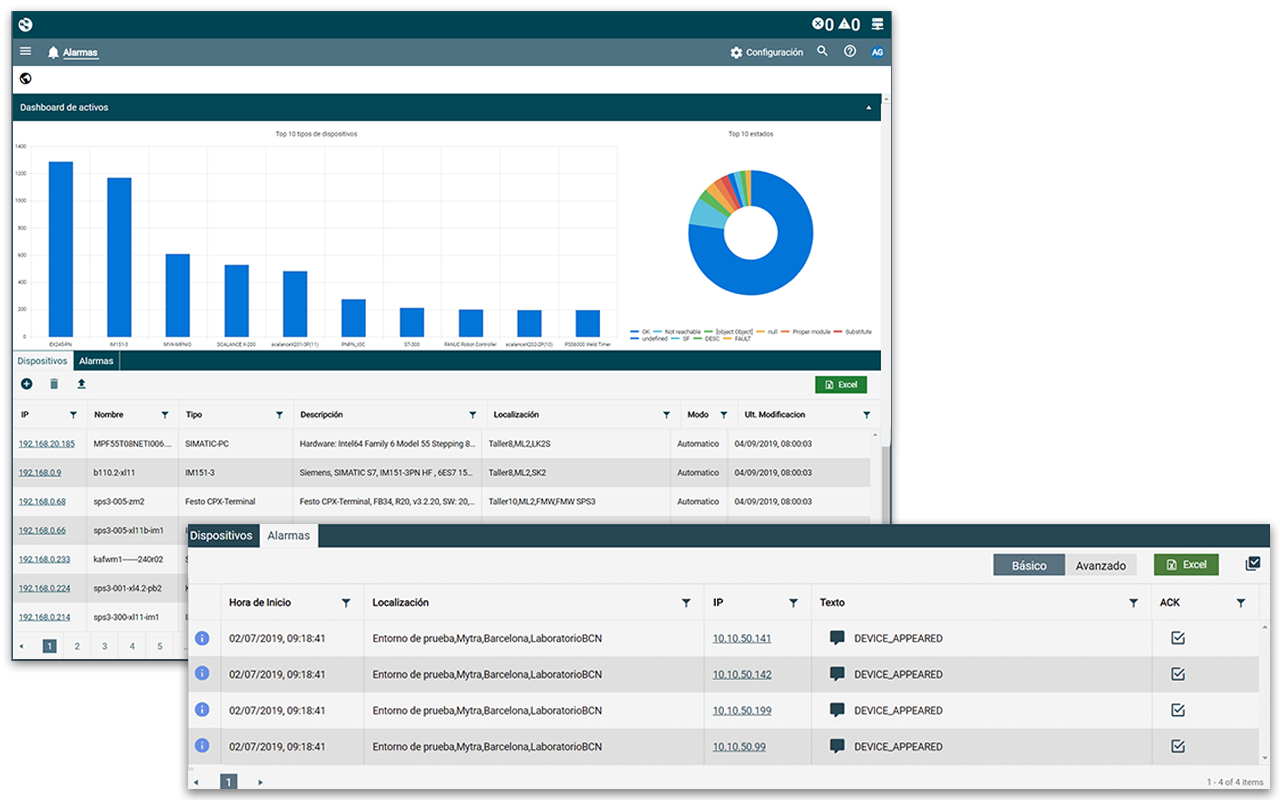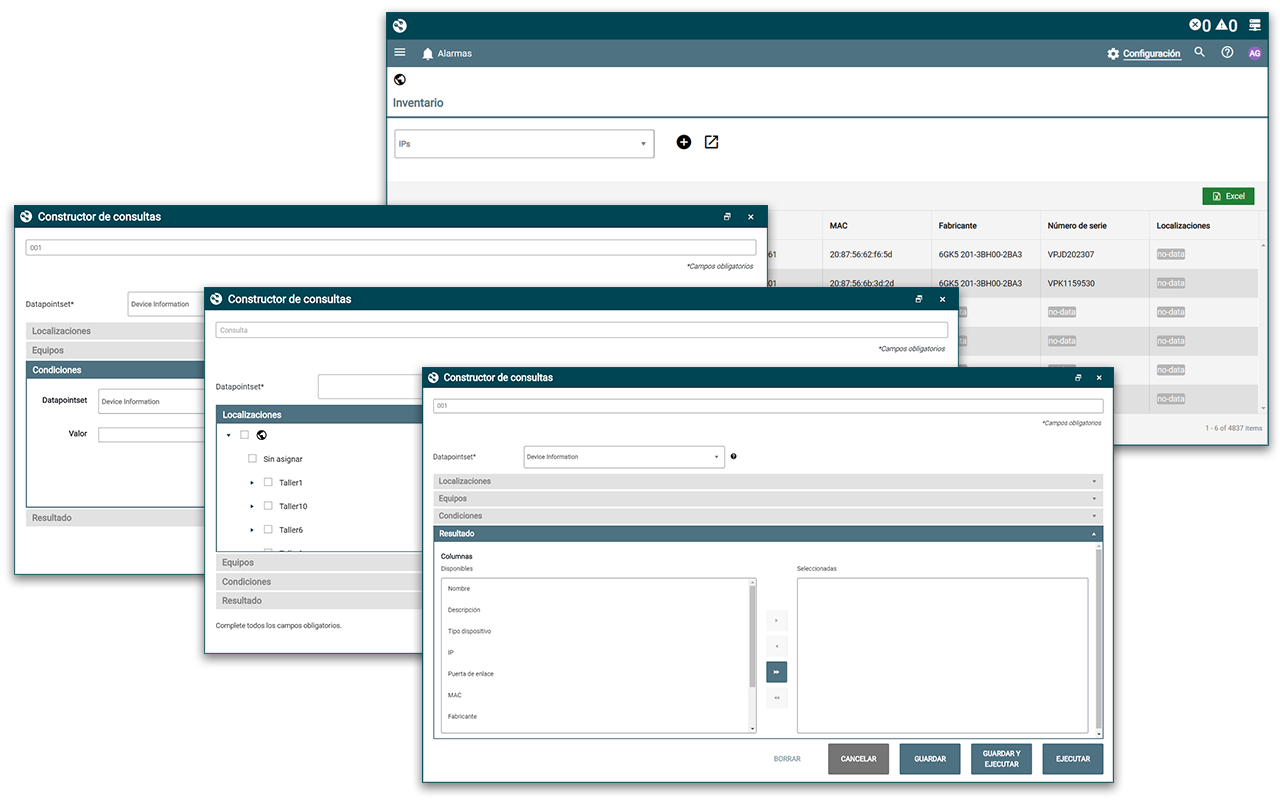 INVENTORY
Queries tailored to your needs
The NetinAM query builder allows you to create custom queries by defining all the needed parameters (variables, locations, equipment, conditions...) and the information showed in the results table. Besides, NetinAM allows saving the queries, edit and modify them to run them again in the future.
REPOSITORY
Manage and edit your own templates
The NetinAM repository shows detailed information of the devices templates files (name, description, version and date) and allows managing them (import, delete, download in .json or .csv formats). Besides, NetinAM has a templates editor to open and modify the files without leaving the NetinAM interface.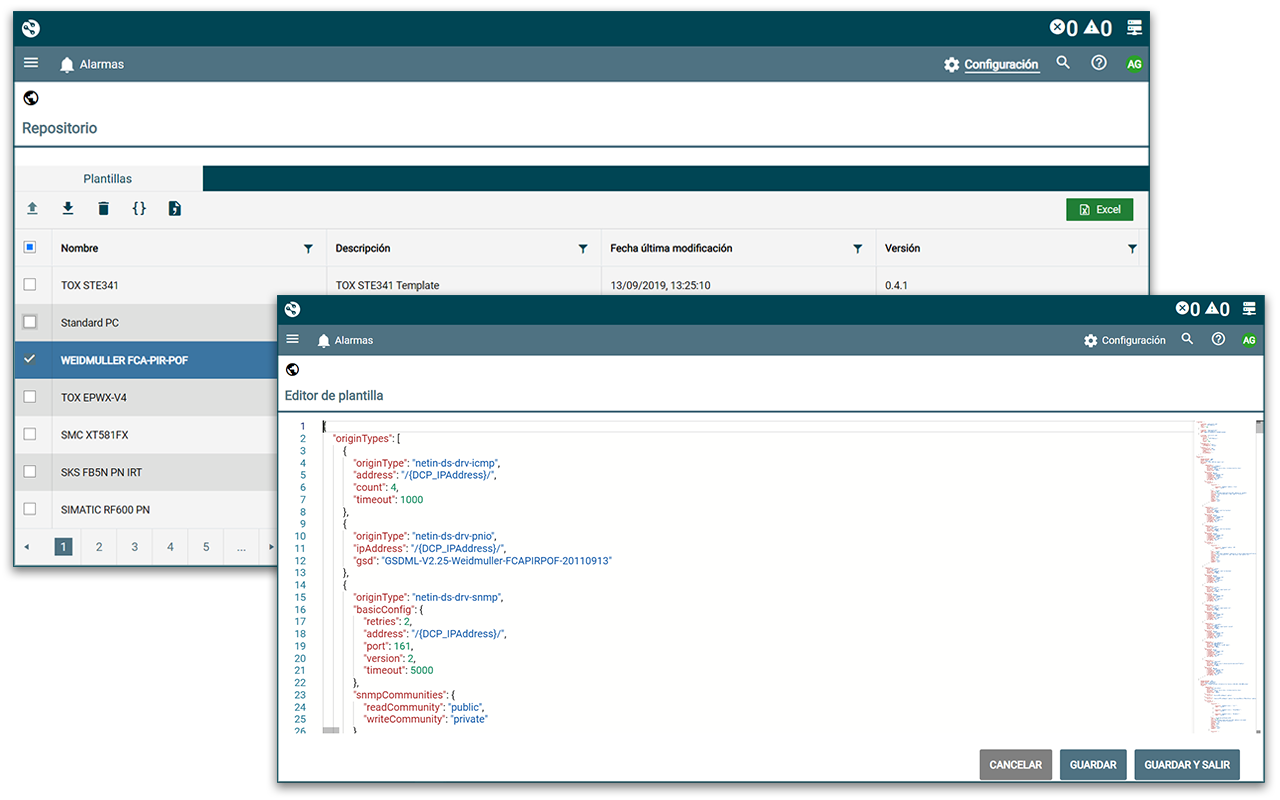 Discover all the Netin advantages
Request a free demo for 30 days or a personalized visit to our showroom accompanied by Netin experts. Don't miss the chance!