Netin at the IoT Solutions World Congress 2019
---
One more year Netin will be a th the IoT Solutions World Congress (Hall P2, Level 0, Street F, Stand 635) to present all the new developments of NetinDS, NetinHUB, NetinHUB-Smartwatch and NetinAM.

In our stand at the IOTSWC2019 you will find:
The Netin cabinet, from where we monitor the operation of several Siemens devices, showing in the cabinet integrated screen all their information through the NetinDS interface.

The Netin solution of augmented reality to manage the maintenance of industrial facilities, that our visitors can test, on the equipment from the Netin cabinet, through a tablet device:

Easy location of devices.
Facility diagnosis.
Access to devices with QR scan.
On-line, digitized and updated information (plans, manuals, images, videos, etc.).

The Netin factory on a reduced scale, mockup of a whole industrial facility totally automated (indexed line with two machining stations, conveyor belt with puching machine, 3D robot… ) and monitored throught NetinDS, with which our visitors can interact and test all the functionalities and the power of NetinDS.

An example of a Netin machine learning solution that will be displayed on the screens placed in our stand.

The Netin engineers will perform demonstrations and presentations of the Netin solutions. Do not miss it!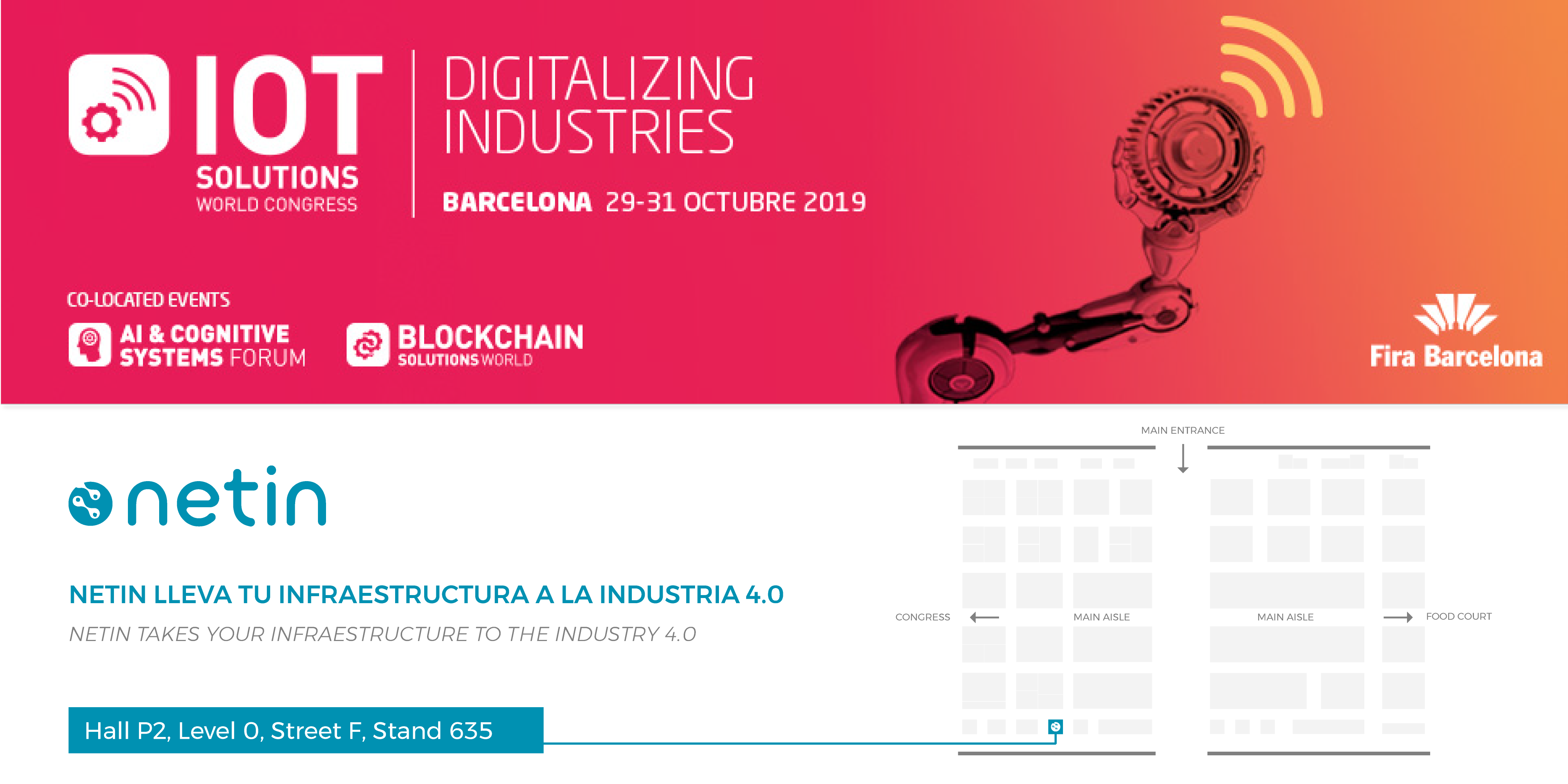 IoT Solutions World Congress
Hall P2, Level 0, Street F, Stand 635
Fira de Barcelona - Recinto de Gran Vía
Av. Joan Carles I, 64
08908 L'Hospitalet de Llobregat (Barcelona)