All the information from any device
NetinDS integrates the widest range of protocols and standards in the market to guarantee the gathering and ingestion of big data, and the highest level during the automatic discovery process.

Protocols and standards
NetinDS combine the use of standard supervision protocols with industrial protocols to get all the information from the devices irrespective of trademarks and manufacturers.
More info

Custom drivers
NetinDS has its own development API, Dzakar, that allows integrating custom drivers or user drivers to adapt to the reality and specific characteristic of each facility.
More info
The widest range of protocols
To guarantee Independence of trademarks and manufacturers

NetinDS develops and integrates a set of drivers that includes the widest protocols range in the market.
In this way, the discovery process, information gathering and diagnosis of devices and systems that form the industrial facilities are facilitated, irrespective of trademarks and manufacturers.
This set of drivers covers the main supervision protocols from de IT world and the best-known and the most widespread OT standards, and we are constantly working to add new protocols, continuously improving and expanding the diagnosis capabilities of NetinDS.
NetinDS capability to combine standard supervision protocols, such as SNMP, with industrial protocols, such as PROFINET, allows, for example, automatically detecting and identifying the different devices that form the network and its topology, getting all the necessary information from the industrial network electronics for a high-level transversal monitoring in real time.
Furthermore, by using the NetinDS templates, each device can be configured with different profiles for the same type of equipment using one or several protocols.
Drivers in accordance with each facility
Custom developments with Dzakar API
The industrial systems are characterized by combining several technologies from different manufacturers to get the highest efficiency in the production processes.
This heterogeneity makes the possibility of integrating customized developments essential to adapt to the reality of each facility.
NetinDS has a development API, named Dzakar, to create and integrate custom drivers or user drivers with the same functionalities as the native drivers:
- Configuration customized and integrated in the NetinDS templates system.
- Integration of datapoints, alarms&events, historical datapoints…
- Automatic integration in agents and centralized version control.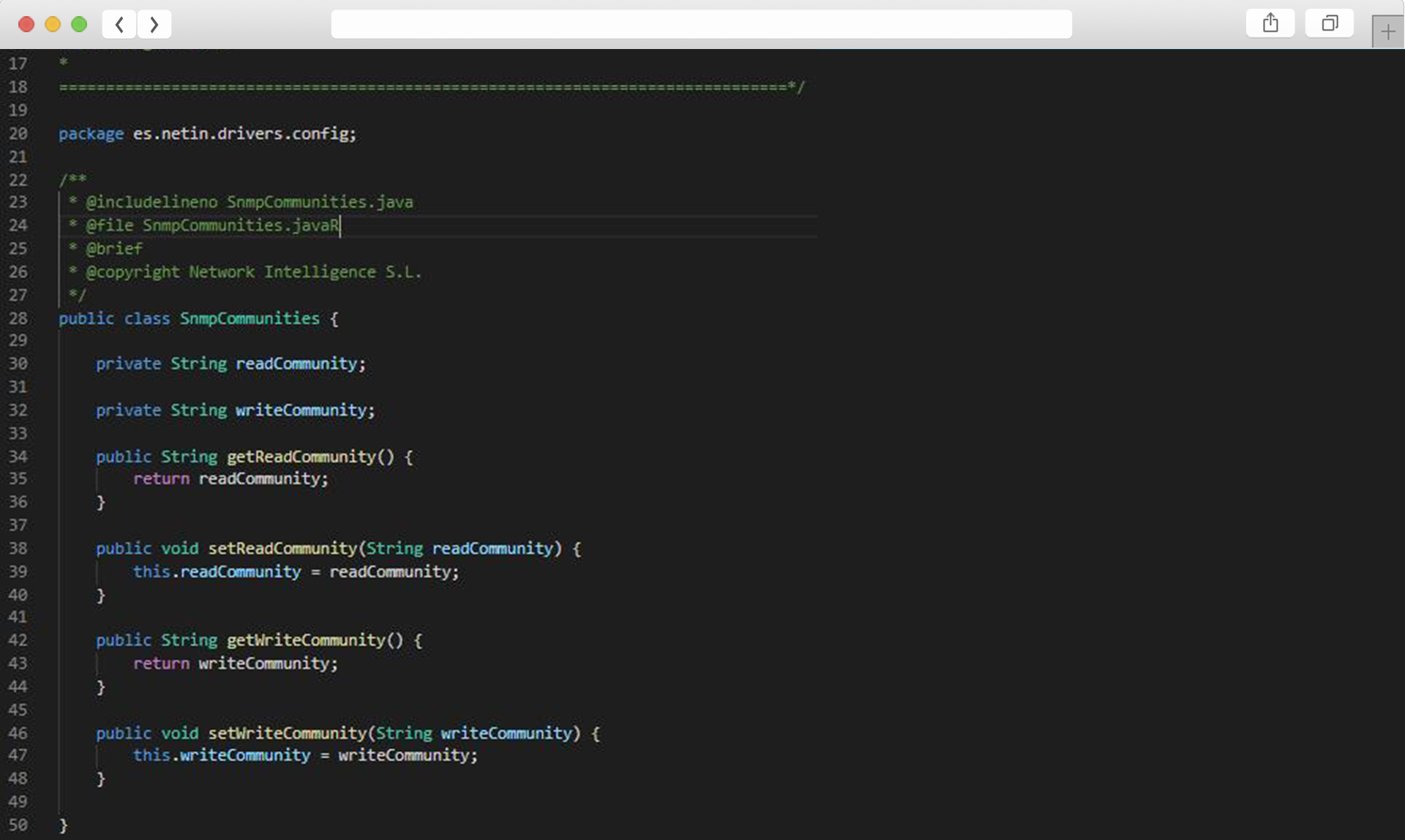 Discover all the Netin advantages
Request a free demo for 30 days or a personalized visit to our showroom accompanied by Netin experts. Don't miss the chance!